Sales Enablement: What it is, How to Practice it, and How to Measure Success
An empowered sales team will go on to engage with prospects positively, close deals, and help you achieve business goals. What's the best way to empower your sales team? Provide them with tools for success, be it software, content, or other resources.  There's a lot of ground that sales enablement covers, but since sales are […] The post Sales Enablement: What it is, How to Practice it, and How to Measure Success appeared first on BenchmarkONE.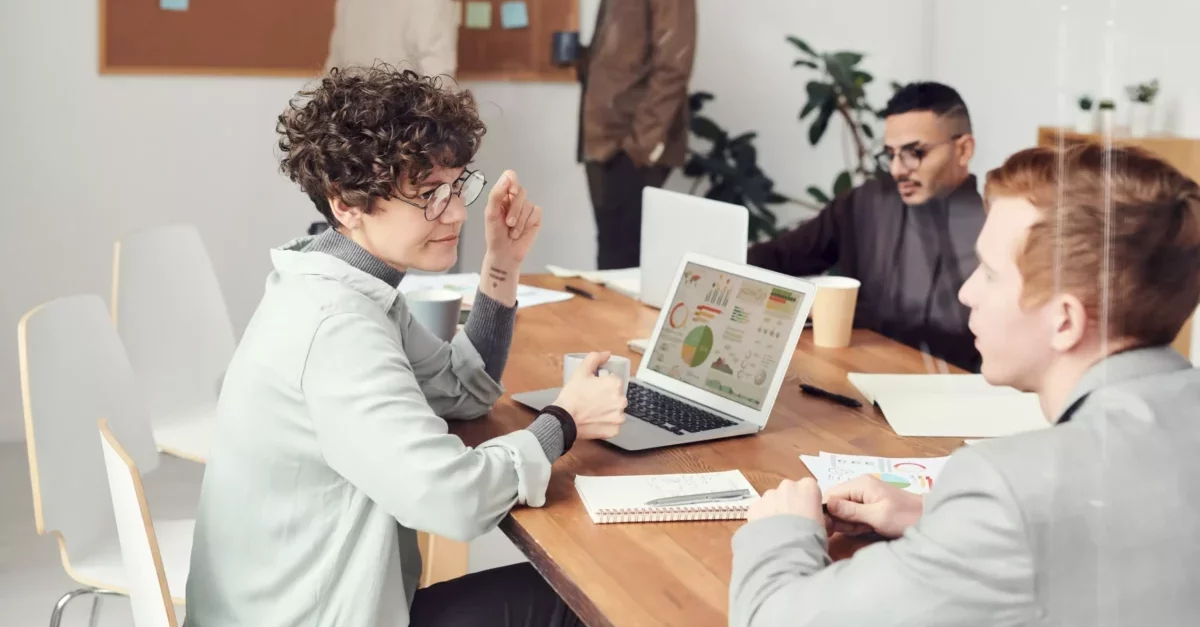 An empowered sales team will go on to engage with prospects positively, close deals, and help you achieve business goals. What's the best way to empower your sales team? Provide them with tools for success, be it software, content, or other resources. 
There's a lot of ground that sales enablement covers, but since sales are essential to keeping your business running smoothly, it's so important that you have it mastered. In this piece, we're diving into everything related to sales enablement so your small business can improve its sales process and see more returns. Ready? 
What is Sales Enablement?
When you provide your sales team with tools, resources, information, content, and training to engage effectively with your target audience, it's considered sales enablement. In fact, every bit of help you render to support your sales team to facilitate more closings and sales comes under the sales enablement umbrella.
Why is Sales Enablement Important?
Sales enablement benefits your organization in the following ways.
Provides your business with a skilled, knowledgeable, and productive sales team.
Helps you develop effective sales systems and processes.
Offers a consistent and valuable content resource that helps the sales team with its tasks and goals.
Promotes long-term success for your business through consistent training for sales teams.
Improves business revenue by helping the sales team improve closing rates. 
Reinforces sales leaders and managers, putting them in a position to better support team members whilst also supporting the business's sales strategy.
As you can see, there's a lot that goes into sales enablement, which is why some teams find it beneficial to have a designated person to manage these efforts. 
What is a Sales Enablement Manager?
The sales enablement manager is in charge of everything that supports arming your sales team with the resources and tools they need to be better at their jobs. Since sales teams are constantly busy attempting to close deals and meet with important contacts, they don't always have time to check in with the marketing department on content collaboration. It's in these instances that having a sales enablement manager is extremely beneficial. This individual has a lot of tasks, including:
Developing regular training for the sales team.
Spearheading the creation of sales content needed to educate and engage potential customers. 
Managing tools and technology used by the sales teams, such as the CRM or CMS.
Implementing new processes, strategies, tools, and changes that ultimately affect the sales team and their efforts. 
Developing and improving sales strategies, learning styles, and implementation.
Providing feedback to the marketing team on materials the sales team needs.
What is the Sales Enablement Process?
The framework your business adopts in implementing sales enablement in your organization will ultimately determine whether or not those efforts are successful. 
Your sales enablement process covers everything your organization does to search, gather, organize, and share needed information with the sales team. The goal is to get input from different departments and develop a strategic plan to achieve set objectives.
What Are the Elements of a Sales Enablement Process?
To build an effective sales enablement process, put the following in place.
Appoint the right sales enablement manager to drive the project.
Align key departments that need to work closely together (like the marketing and sales teams).
Have a documented marketing plan and content marketing strategy. 
Assign the roles and responsibilities of each department and member.
Align all departments with core business incentives to keep everyone on the same page.
Develop processes for regular sales enablement activities and check-ins.
Establish key performance metrics to measure.
Sales Enablement Tools 
Sales enablement tools bridge the gap between content, marketing, and the sales cycle for ultimate success.
With sales enablement tools, you can view content usage and performance, see the sales process at a glance, and track analytics to identify what's working and what isn't. The sales enablement tools you choose should be easy to use, integrate with your CRM, have reporting abilities and help organize and manage sales content.
Some sales enablement tools to consider include:
Sales Enablement Content
Sales enablement content is most definitely a tool your sales team needs. This is content your sales team uses to engage and win sales from buyers at different stages of the sales cycle. The content should be relevant, helpful, and offer value to prospects.
To ensure effective sales enablement content, consider the following: 
Audit available content to make sure that existing materials are of the right standard.
Get key insights from internal documentation when developing new content.
Continuously improve available content, especially as new products or services are developed.
Align content creation with every step of the customer journey.
Determine the best content format for your target audience.
Track content adoption and usage within the sales team and measure performance.
Create room for sales team members to request needed content.
With any of these programs and strategies, you need the ability to measure your results to prove what is working best for your operations — clear through the entire marketing and sales funnel combined. Below are a few ways to track just how successful the implementation of sales enablement tactics is. 
How to Measure Sales Enablement
You can measure sales enablement success using the following metrics:
Lead-to-Customer Conversion Rate
The lead-to-customer conversion rate is one of the most important success measurements to track. This metric helps measure the impact of your sales enablement activities in its simplest form. Certain sales enablement tools should help the sales team identify hot leads and should have the ability to let salespeople respond faster or communicate more targeted messages to the prospects to move them further down that sales funnel. All of these things drive better conversion rates. 
A little extra tidbit of advice: the funnel doesn't end with this lead acquisition. Continue to nurture the relationship and turn the lead into a loyal customer (think content creation and nurture email campaigns using your marketing automation platform).
Time Spent on Selling/Length of Sales Cycle
When a salesperson is focusing their time on non-core selling-related activities, such as looking for leads, creating case studies, or building their presentations or expense reports, they will not reach their peak performance and likely won't meet their sales goals.
It's the marketing team's job to equip the salespeople with all the tools they need to sell successfully, having these materials at their fingertips will leave them more time to sell. Those extra hours spent searching and building non-templated materials can add up quickly. Reducing the need for that will most likely increase revenue, but measuring the success of this effort is a little trickier unless you use a time-tracking tool or model. 
Quota Attainment
It's key in sales enablement to help bring new salespeople, or underperforming team members, up to their peak performance. Any time your program can move these colleagues from underperforming to meeting their quota will have a massive impact on your top line. To optimize sales enablement efforts, you need to measure the effectiveness of every salesperson and how it relates to their onboarding of customers. 
To do this, you measure how long it takes for a new seller to achieve established sales quotas. Long ramp times indicate that training may need to be revisited. And vice versa, decreasing ramp times suggests your efforts are improving.
Content Usage
Quality content goes a long way, and should include testimonials, case studies, and product overviews. Compelling content is one of the most useful tools for salespeople and one of the most valuable products for a marketer to create. However, there is A LOT of content out there for prospects to absorb. For this reason, it's important to measure and understand how well (or not) content is working. 
The best way to gauge how content is working is to use it in your drip campaigns and post it online. With drip campaigns, you can use your CRM and marketing automation to see if the email was opened and if the content was clicked on. By posting the content online, you're able to track who is viewing or engaging with it and if it's contributing to site traffic (this is for content placed offsite). Use attribution reporting to see how much influence your content had in converting leads to customers.
Some other sales enablement metrics to check include:
Without sales enablement, your sales team may fall behind on winning deals and lose sight of best practices. An effective sales enablement process keeps your sales team grounded, skilled, and up-to-date on the best strategies for closing sales. We hope this blog post helps your team improve their sales enablement tactics, leading to more sales for your business. 
The post Sales Enablement: What it is, How to Practice it, and How to Measure Success appeared first on BenchmarkONE.