DATAM ReGen Electric Motorcycle Empirical Test Resultv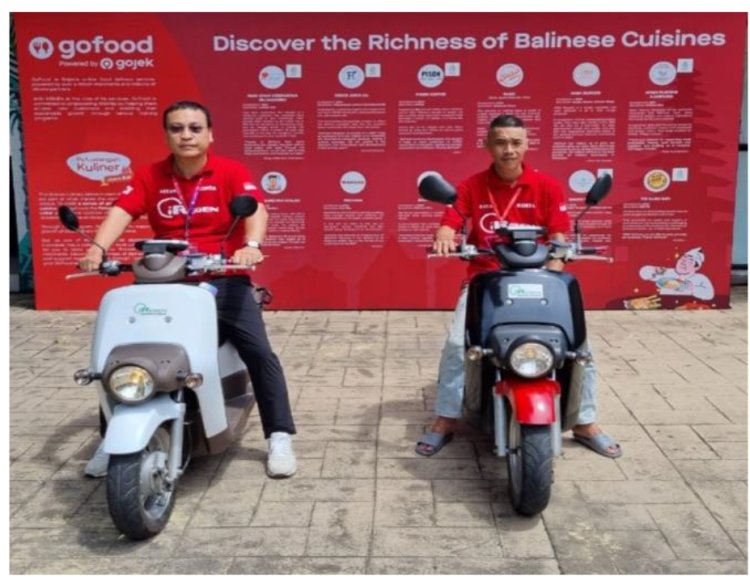 November 25, 2022 - Bali, Indonesia --- 'DATAM KOREA', a Korean company, participated in the FUTURE SMEs VILLAGE, a side event of the G20 summit in Bali, and introduced new technologies that are meaningful in Climate Action. This software technology, which can maximize the battery efficiency of an electric motorcycle by up to 50%, came by air directly from Korea and conducted a demonstration test during the event (including 5 Regen motorcycles and a simulator). The result is below.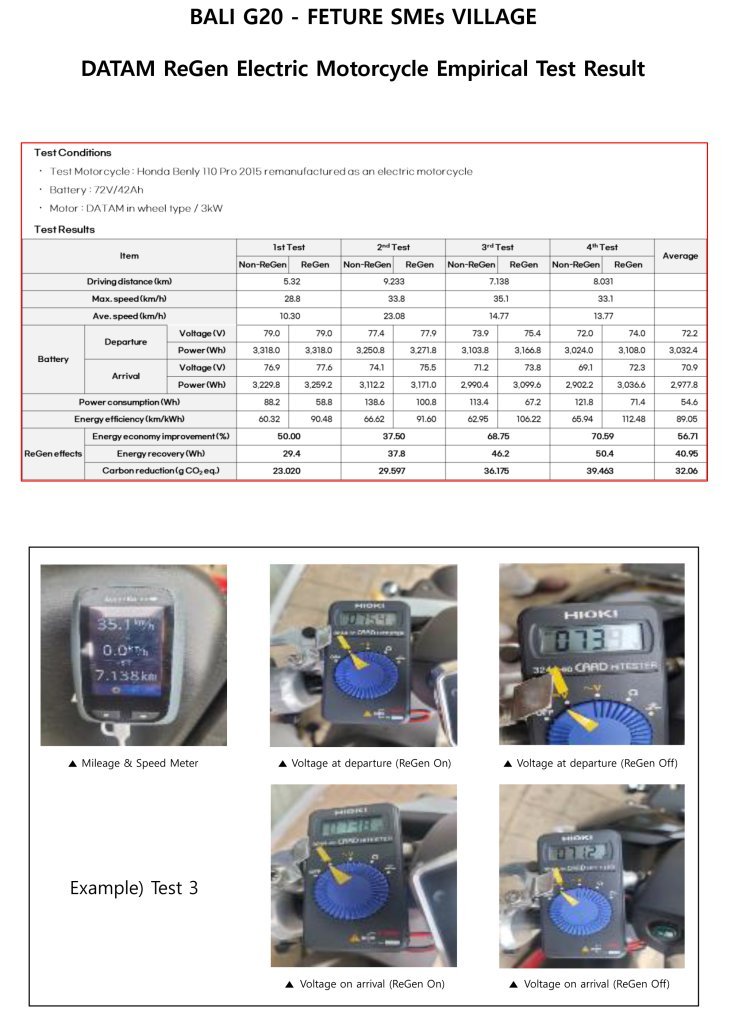 The demonstration test for the Regen technology was conducted four times for a total of four days during the event. As a result of the test, energy use efficiency improved by a minimum of 37.5% and a maximum of 70.6%, with an overall average of 56.71%. It was confirmed that the more the battery is discharged and the more frequently the brakes are applied, the more results are obtained. Of the four times, one time had professional riders ride motorcycles with Regen off, and three tests were conducted by the CEO of Indonesian delivery platform company 'NUJEK' alternately riding on and off motorcycles. Gojali, CEO of 'NUJEK', said,

James Lee, CEO of 'DATAM KOREA', said, "This battery energy re-generation data is the amount of electricity generated, and if applied with carbon dioxide reduction, this technology can be an alternative to achieving the National Greenhouse Gas Reduction Target (NDC) in each country's transportation sector." Recovery of up to 50% or more of the electric motorcycle battery discharge energy has the effect of two birds with one stone, extending the driving distance by 50% and saving 50% of charging electricity. It commercialized a new concept of battery energy recovery technology beyond regenerative braking technology that is applied to conventional electric vehicles.

Considering that Indonesia has about 120 million motorcycles registered, the results of the demonstration test were released, saying that applying this technology can save more than 13,200GWh of power energy a year and reduce about 10 million tons of carbon a year
"The technology that increases battery energy discharge efficiency by more than 50% through three tests is a surprising result. This technology will be a big economic gift for delivery riders who have a lot of travel and business hours a day, and I am confident that it will contribute greatly to carbon reduction nationally.